Green City, Pleasant Living Environment
Various policies are put in effect to create a welfare community that ensures a good life for all citizens of the City, an environmentally friendly and clean city to provide our citizens with a pleasant living environment.

In particular, a citywide effort has been made with natural environment preservation and ecological revitalization and to increase citizen's participation in environmental matters through initiatives such as environmental educations to children, the Blue Cheongju 21C Campaign, and waste reduction and recycling policies.

Further, Cheongju has developed a business landscape around waste treatment and disposal services which has become an important driving engine of the city and operates environment friendly metropolitan area sanitary landfills, Cheongju incinerator, and a sewage purification system.

As a result of such consistent environmental effort of citizens and the city, Musimcheon River, which once had a bad odor due to pollution, is now transformed to a beautiful, clean stream harboring many watershed life such as fish and birds such as herons.
미호천과 무심천 합수부
Confluence of the Mihocheon River and Mushimcheon River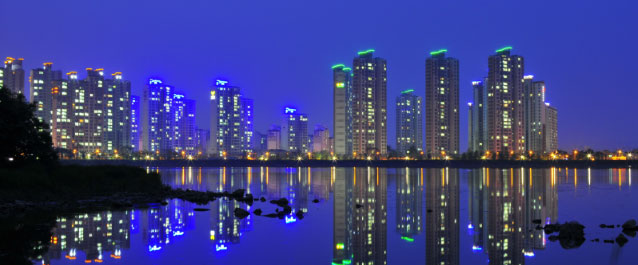 오송 호수공원
Osong Lake Park