Midongsan Arboretum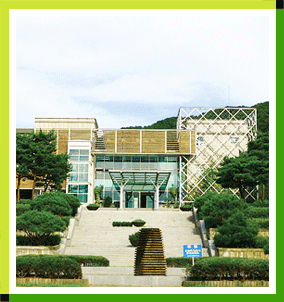 Midongsan Arboretum,
Midongsan Aboretum, the Green Story as Told by Trees,
Flowers, and Grass

Midongsan Arboretum is the largest arboretum that is located in the central part of Korea, housing a total of 700 thousand items in 900 odd species on 2.5 million㎡ of land. The arboretum contains more than 10 professional gardens including Wild Plant & Flower Garden, Fruit-bearing Tree Garden, Conifer Garden, Oak Garden, Maple Garden, Warm Temperate Botanical Garden, etc.
Included also are nature-friendly well-being and recreation spaces such as Chungbuk Forest Science Museum, Wood Culture Experience Site, Wild Grass Exhibition Garden, Insect Ecology Garden, Ecology Experience Exploration Route, and MTB Course.
Further Information
Midongsan Arboretum, which was created for the purpose of preservation, multiplication, and study of native genetic resources of the central Korea, placed not only professional arboretum such as Gene Preservation Institute and White Forsythia Garden but also such diverse facilities as Wood Cultural Property Experience Site --the first of its kind in the nation--, Forest Science Museum, Forest Environment Ecology Garden, and Wild Grass Exhibition Garden in one place, to serve as a major attraction for forest culture. The Arboretum also provides diverse experience and learning programs for the residents of Chungcheng Bukdo.
Role of the Arboretum
Arboretum is a facility that propagandizes plant-related knowledge and leads a healthy forest environment culture by continuing the value of plant genes through collection and preservation of diverse genetic resources. Trees and shrubs are forest resource that are essential for us, and we are making every effort to plant and take care of them, so that all the interested persons can come for rest as well as study with ease.

Also, in an effort to play our role properly as the Mecca of central Korea forest study, we are working hard to carry out necessary study, development, and dissemination by actively utilizing advanced forestry technology and to contribute to the enhancement of forestry productivity as well as forest environment and ecology preservation. We develop and test new breed of trees that are necessary for us, carry out research that is necessary for the use of forest. Besides, we display diverse trees, shrubs, wild grass, and wild flowers by type for the visitors to see.

We also try to minimize damage to the forest through our study of harmful insects, protect and multiply rare and endangered wild beasts, butterflies, and marine plants, and create an environment for ecology education, and provide pleasant forest and resting space for the residents of Chungcheng Bukdo. Besides, we also established a Forest Education Hall which our youth and descendants could utilize as a site for historical and social education.
Major Facilities
Gene Preservation Institute, Barefoot Forest Path, Greenhouse & Wild Grass Exhibition Garden, Butterfly Ecology Garden, Wood Culture Experience Site, Forest Environment Ecology Garden, Marine Life Swamp Park, Exploration Route, Maple Garden, White Forsythia Garden, Rose of Sharon Garden, Forest Science Museum, Shrub Garden, Plaza, etc.
Overview
We established a Forest Education Hall that is equipped with various data and modern audio-visual facilities that can be used to carry out an open education on the importance and value of forest. Also, to teach the importance of national flower, we created a Mugunghwa Unification Hill containing more than 20,000 native roses of Sharon for all to see.